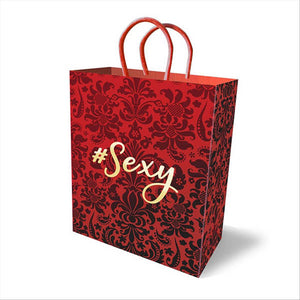 SKU: 61283
Unlike other gift bags, you'll be proud to wrap your sexy gifts in these playfully suggestive bags. They look expensive and feel amazing! High quality, unique luxury gift bags made of thick, sturdy card stock paper with elegant woven handles.
This red 25 cm gift bag with black velvet-like flocked fleur-de-lis pattern has an imprinted gold foil stamp #Sexy.
This delightful bag is as fun to give as it is to receive.