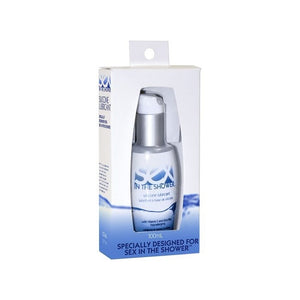 SKU: 62328
Silicone Lubricant specially designed for Sex in the Shower.
Contains Vitamin E and Aloe Vera
Hypoallergenic
Cosmetic bottle design with pump applicator 100mL bottle of silicone lubricant specially designed for Sex In The Shower.
Cosmetic bottle design has a delicately shaped pump applicator.
For ultimate discretion, the bottle label unzips and can be completely removed, leaving a nondescript bottle that can be placed anywhere.