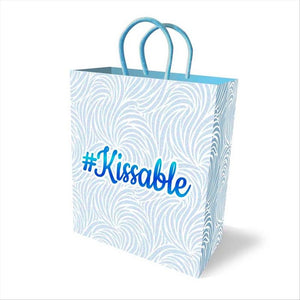 SKU: 60534
Would you like to remind someone how much you love and long to kiss them?
This #Kissable gift bag can do just that and maybe help get the kissing started. This fun springtime blue pastel bag looks expensive and feels amazing!
Our gift bags are high quality bags made of thick, sturdy cardstock paper with elegant woven handles. This 25 cm gift bag has a white background with pastel blue flocking and matching metallic stamped #Kissable on front and back.
This suggestive bag is as fun to give as it is to receive.