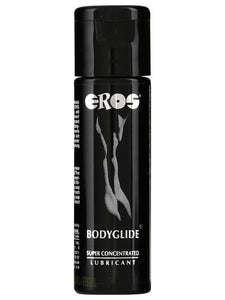 SKU: 62682
Silicone-based lubricant with unique formula time-tested 100% EROS premium silicone quality.
Pure gliding pleasure guaranteed. Extremely long-lasting glide properties, without drying out! No lubricant glides better and longer than a silicone based lubricant. Whether for use in stimulating massages, full body massages, foreplay or for carefree sex pleasure including anal sex.
Does not stick and does not dry out, free of preservatives, tasteless, colourless and odourless, extremely long lubricity, oil-free and perfume-free.