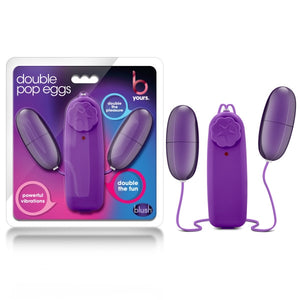 SKU: 62077
Based on the bestselling classic, you now have double the fun with the Double Pop Eggs.
With 2 eggs you can enjoy sweet sensations in 2 erogenous zones. Or you can use it together with your partner. Imagine the possibilities!
The 2 eggs are water resistant so it is easy to clean. Just rinse with soap and warm water under your faucet. However, the controller is not. just wipe the controller with a wet cloth.
ABS plastic these eggs 
Multispeed adjustable vibrations
Requires 2 AA batteries.