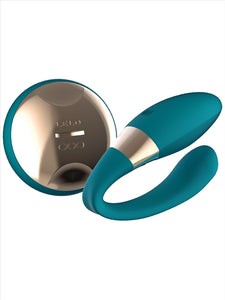 SKU: 61318
TIANI DUO is a dual action couples' massager featuring two powerful motors specially designed for couples who want to deepen their physical connection.
TIANI DUO's two vibrating motors work in tandem to provide a dual sensation, both inside and out. The SenseMotion wireless remote interacts with TIANI DUO via movement alone, allowing for a truly immersive pleasure.
Soft and flexible, it bends to suit all body shapes comfortably, helping you achieve a synchronised harmonious orgasm.