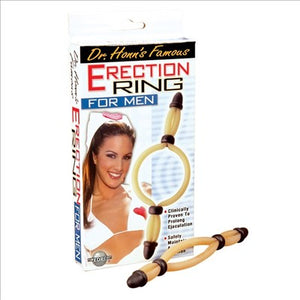 SKU: 19076
Fully adjustable, this quick release erection ring is made from surgical latex tubing with 2 sliding discs. For fuller, harder, long lasting erections, slip the tubing around penis and scrotum and slide the discs inward for a comfortable but firm fit.
The tightened tubing will help keep you erect and enhance size and sensitivity. When finished, simply pull back the discs and slide off.
Not for those sensitive or allergic to latex.